Power Resistor Elements Types
Resistor elements are not just a part of our business — power resistors are our only business. We are committed to supplying power resistors that meet the requirements and specifications requested by our customers. With expert engineering, conscientious personnel and a broad product range, we aim to be your supplier of choice for power resistor products. Helping you to complete your projects and meet your deadlines by being quick, responsive and informed is not our mission—it's what we do! 24 hour turnaround on Power Resistor Elements' quotes.
All elements are assembled using stainless steel hardware.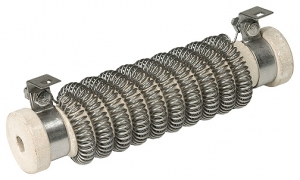 WIREWOUND POWER RESISTORS
These units feature an open helical wire element wound around a grooved porcelain core. This type of open element will take considerably more overload than enameled type resistors and also cool much quicker as each turn of the wire is exposed to the cool ambient air.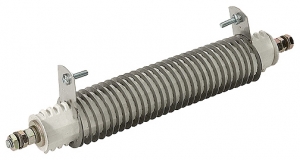 ROUND EDGEWOUND POWER RESISTORS
Stainless steel strip type element, wound on its edge and supported on grooved porcelain supports. These units are through-bolt mounted on a 5/16" rod.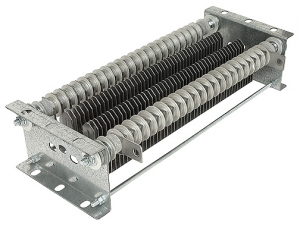 STAMPED GRID POWER RESISTORS
The resistor element of a grid resistor consists of stainless steel plates, normally from 24 to 40, connected in series. Slots are stamped into each plate to give a longer current path.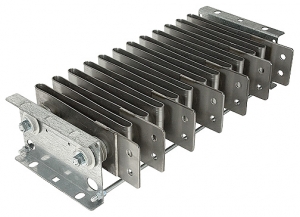 RIBBON POWER RESISTORS
Stainless steel ribbon resistors feature a 4-inch wide stainless steel element that is serpentine formed from one continuous strip nearly thirty feet long.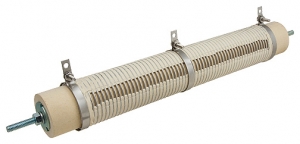 SMOOTHWOUND POWER RESISTORS
The smoothwound wire element is wound onto a porcelain tube and coated with a refractory cement coating.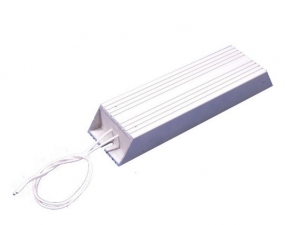 ALUMINUM CASE RESISTORS
IP65 case resistors for light industrial and heating applications where space and moisture resistance are critical.